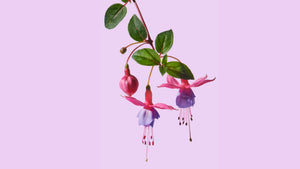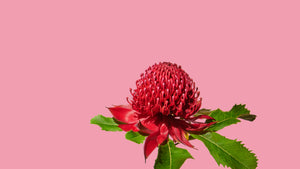 Natural. Reliable. Backed by Science.
The Naturopath to support you with a holistic view on your wellbeing

Every small step has a BIG impact.
Online Store. Personal Consultations. Wholesome Advice.
Orange & Myrtle is my attempt as a naturopath to bring natural flower essences
and homeobotanical remedies into as many lives as possible. In various shapes and forms.
I believe in the power of homeobotanicals.
And I've seen the life-changing results.
Some immediate.
Some long-term.
All backed by science.

The gentle and powerful alternative
Homeobotanicals
I want you to experience the proven benefits that come with my holistic blends of flower essences, herbs and homeopathic remedies first-hand.
Let's target very specific areas of your health or embrace my specifically-designed signature blends as a natural lifestyle boost for your immunity.
One thing is certain: I have a potent solution for you.
I'm Milena
Naturopath. Pilates Instructor.
Kids Yoga Teacher.
My love of natural therapies and a more holistic approach to life goes way back.
It all started with a Tai Chi-loving grandmother at the tender age of 13.
When I suffered from a cold or tummy ache, she was the one to resort to herbs or homeopathics rather than over-the-counter treatments.
She taught me to look at things from a different perspective. And to consider alternatives.
Back then, her small community in regional Victoria labelled her woo woo.
When, in fact, she simply was ahead of her time.
So it's not surprising that I've ventured into pilates, kids yoga and ultimately fell in love with naturopathy.
I'm incredibly lucky to look back on 20+ years of experience as a naturopath both in Australia and the UK. That includes supporting the many loyal Orange & Myrtle customers over the past 8+ years.
It's given me a holistic view on life that I now pass on to my customers at Orange & Myrtle.
Both via physical products and personal consultations.
When I'm not busy blending products, I love to spend time with my 10-year-old boy and our miniature Dachshund, Rocky.
Both love their flower essences just as much as I do.
Choosing local.
We might source the best raw ingredients for our Orange & Myrtle products
from leading global suppliers, but we proudly produce our formulations locally in Australia. And every product contains at least 1 Australian bush flower.
Going green.
Your Orange & Myrtle order arrives on your doorstep without plastic packaging.
Because Orange & Myrtle tries to be as eco-friendly as possible.
We're not perfect, but we're trying to get there.
Sourcing ethically.
All ingredients that find their way into your Orange & Myrtle
products have been chosen because they're scientifically proven,
not tested on animals and are ethically derived.
Sharing my expertise.
Orange & Myrtle is my promise to you. A promise to go above and beyond
the physical product. That's why I share relevant, scientifically-backed tips
and anecdotes so you get the most out of your products.